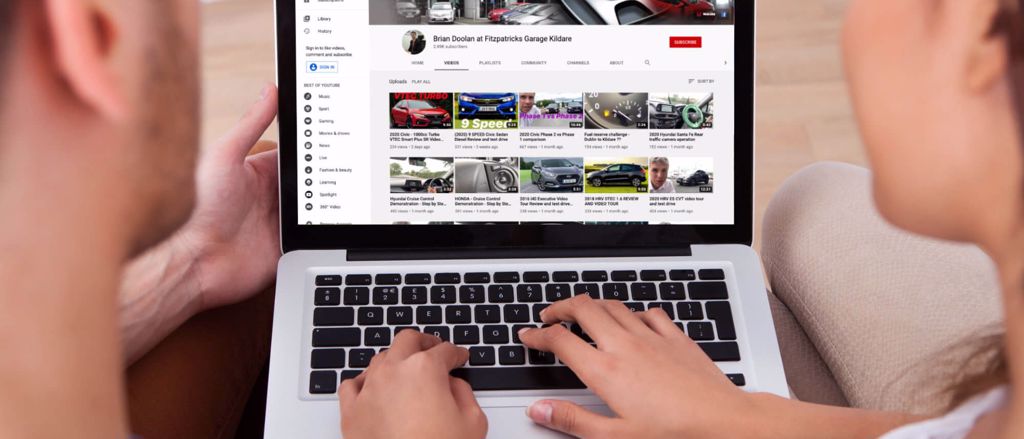 'How To' Honda Videos
Here at Fitzpatrick's Honda Centre, our service to you doesn't stop when you drive your car off our forecourt. We are here to give you advice on how to do certain things in your Honda to ensure you get the most of our your vehicle.
Our Honda Sales Manager, Brian Doolan, has put together a few videos to guide you through certain aspects of your Honda. For example, how to reset your tyre pressure or how to update your Garmin Satellite Navigation.
If you have a specific enquiry on your Honda, please contact Brian today on 045 533 300.
How To Videos: Driving
HOW TO CHANGE CIVIC SPEEDOMETER FROM KMS TO MPH
HOW TO USE THE HONDA CRUISE CONTROL AND SPEED LIMITER FUNCTION
HOW TO ENGAGE ARMCHAIR MODE IN YOUR JAZZ
HOW ADJUST YOUR WINDSHIELD WASHER (CIVIC 2017-ONWARDS)
HOW TO USE BLIND SPOT INDICATORS
HOW TO USE LANE KEEP ASSIST AND LANE DEPARTURE WARNING
HOW TO: TECHNOLOGY
HOW TO CONNECT YOUR PHONE VIA BLUETOOTH
HOW TO CHANGE THE HONDA CONNECT WALLPAPER
HOW TO CONTROL YOUR LIGHTS, WINDOWS & MIRRORS FROM YOUR KEY
HOW TO RESET CIVIC TYRE PRESSURE LIGHT (GENERATION 10, 2017 MODELS ONWARDS)
HOW TO RESET HR-V TYRE PRESSURE WARNING LIGHT
HOW TO UPDATE YOUR GARMIN SATELLITE NAVIGATION (2015 MODELS ONWARDS)
HOW TO RESET YOUR HONDA CONNECT UNIT (2017-2022)
HOW TO CHANGE THE BATTERY IN YOUR HONDA KEY
HOW TO CHANGE THE BATTERY IN YOUR HONDA KEYLESS FOB
HOW TO DISABLE YOUR CAR ALARM
For more information on any of our 'How To' videos, or if there's something you're unsure of in your Honda give Brian a call 045 533 300 or email [email protected] and he'll create your very own personal 'How To' video.