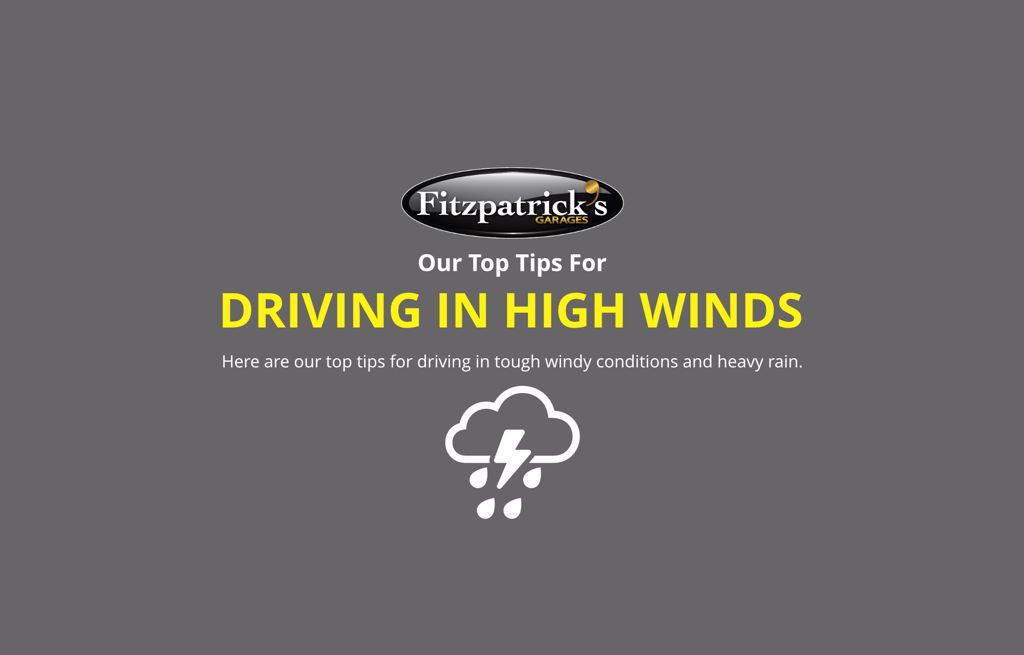 Our Top Tips for Driving in High Winds
Spring has given us all sorts of weather - blistering heat, cold temperatures, rain and high winds! Here are our top tips for driving in tough windy conditions and heavy rain.

Anticipate gusts
Take special care when driving through areas prone to strong winds or when weather reports predict severe weather. Keep updated on latest weather warnings.


Notice larger vehicles
Be aware of large vehicles on the roads such as tractor-trailers and recreational vehicles. They are more susceptible to high winds and drivers may have difficulties staying in their lanes.


Keep a firm grip
Keep both hands on the wheel in case the wind begins o move your vehicle, especially if you are driving a large vehicle or towing a trailer.


Take your time
Slow down to help avoid hydroplaning. Also, one of the most dangerous times to drive can be after it begins to rain. The rain can cause oils on a roadway to rise to the surface and make conditions slick. Waiting a while after rains begin, rather than rushing to your destination, can be a safer plan when it is raining.
For more advice on driving in high winds, please contact us on 045 533 300 and we'll be more than happy to give you further information and ensure you stay safe in unpredictable Spring weather.
News