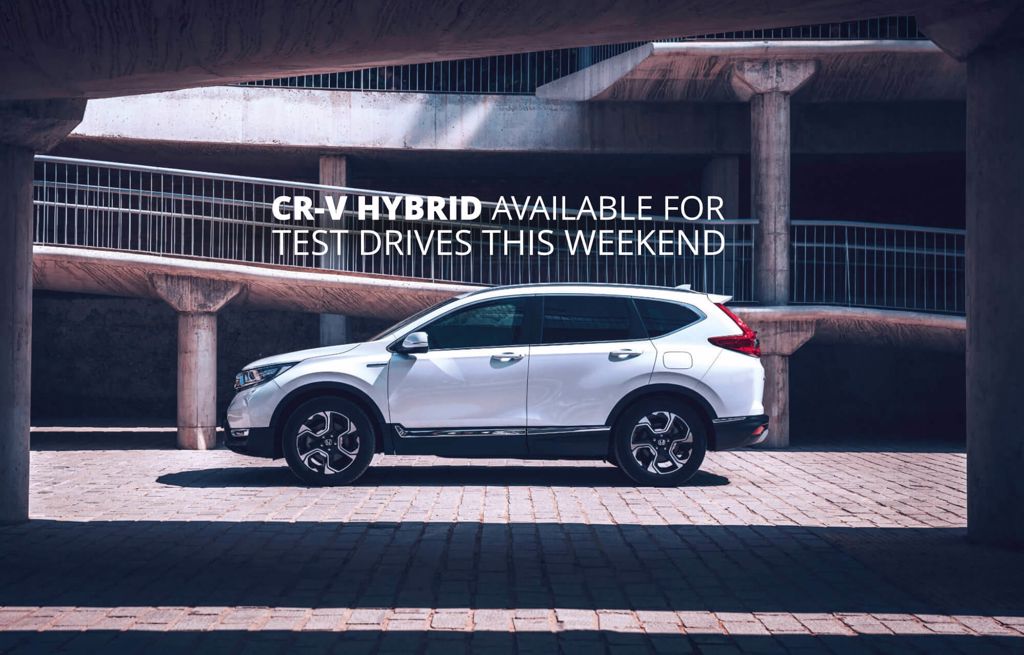 CR-V Hybrid available for Test Drives this Weekend
Here at Fitzpatrick's Honda we have the all-new CR-V Hybrid available for test drives today and tomorrow (Friday 5th-Saturday 6th May).
Take a look at the test drive video below where Brian gives the Hybrid a fuel consumption test on the motorway! (Hybrid's do work on motorways)
Specification of the CR-V Hybrid includes automatic driving modes - Electric Mode, Hybrid Mode and Engine Mode, 5 Star Euro NCAP Safety, front & rear parking sensors with reverse camera, LED headlights, heated seats, panoramic roof, 2WD/AWD, Honda SENSING driving technologies such as Traffic Sign Recognition, Road Departure Warning, Lane Keep Assist, Speed Limiter, Cruise Control and much more.
To book your Test Drive this weekend, please contact Brian directly on 0868431945 or email [email protected] or click the red button below and Brian will confirm your test drive. The vehicle will be fully sanitised before/after test drives to ensure your safety.
News