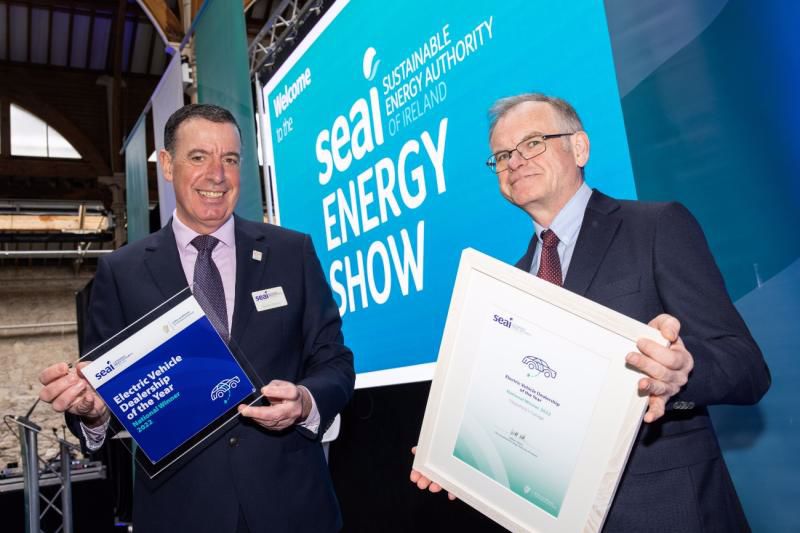 Fitzpatrick's scoop National Award, SEAI EV Dealer of the Year!
We are delighted to announce that Fitzpatrick's in Kildare have been awarded the National award, EV Dealer of the Year Award at the SEAI Energy Show 2022.
The award recognises dealerships that are working to increase consumers' understanding about EVs and their uptake.
The award was presented to Fitzpatrick's CEO, Sean Lyons by Declan Meally, Director of Business, Public Sector and Transport, who also went on further to comment on the award saying, "We want to congratulate Fitzpatrick's Garage on winning the National EV Dealership Award at the SEAI's Energy Show: the commitment and dedication of this year's winners is hugely inspiring. With 116 entrants across 25 counties, it's great to see dealerships embracing the awards in such large numbers. SEAI recognises that car dealerships and their staff are a key set of enablers to EV uptake."
Here at Fitzpatrick's we constantly strive to help educate our customers with regards to the benefits of electric and hybrid vehicles.
For more information on our Hybrid vehicles available at our Honda Centre please feel free to contact us or click on the link below.
News